1.1

General information about internships
What is an internship?
In an internship (also work placement) you spend a certain period of time in a foreign country. You are supposed to put the things you have learned in vocational education and training into practice in a company. This way you get real work experience in your field of study before you finish your vocational education. Internships are mostly not paid.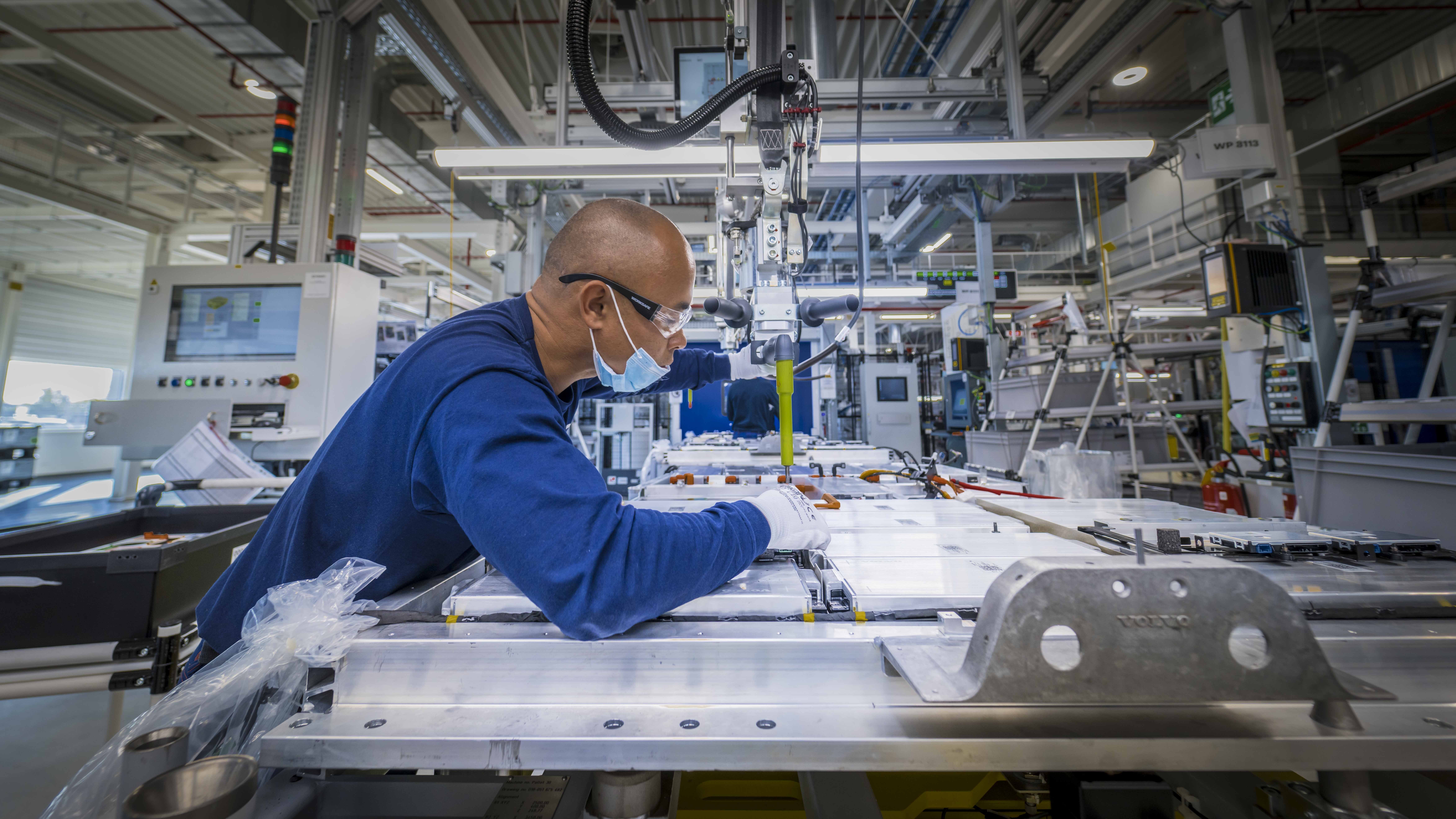 Why is it a good idea to go on an internship?
An internship abroad offers you a lot of benefits. It improves your personal and your professional development and provides a lot of useful experiences.
You have to live in a foreign culture and adapt to it, you have to use a foreign language, most of the time English, as a means of communication and you have to organize your daily routine on your own.
It is a very good way to broaden your horizon and when you apply for a job after completing your education it is an important part in your CV because it shows that you are interested in making new experiences and that you are an open minded person who is willing to get to know other people and to meet challenges.
Further an internship offers you the possibility to put the knowledge you have acquired at school into practice and gives you an insight in the way how companies work and what is expected from people working in different jobs. But bear in mind that you are in a foreign country for gaining work experience and that you are not on vacation.
Who can apply?
In a lot of European countries individual students cannot apply. You must ask at your school if there is an internship coordinator for Erasmus+ projects. If you want to know for sure you can get information from the National Agency in your country. You'll find a list of National Agencies on this site:
http://eacea.ec.europa.eu/static/en/mundus/index.htm (useful for some countries when you are in advanced vocational education)
Am I the right person for an internship?
I am a creative, problem-solving person girl and I like to take initiative;

I enjoy teamwork and I have a positive attitude;

I think I am intellectually curious, I always want to learn new things;

I have a personal interest in other cultures and empathy for others;

I wish to travel and I do not panic if I have to find my way on my own;

I think I easily adapt to living and working abroad;

I like to express myself in another language and I want to improve my knowledge of foreign languages.
Who can apply?
People learning in all forms of vocational education and training except at tertiary level

People in the labor market

Teachers, trainers and other staff within teaching institutions or organizations
Where do I apply and how do I apply?
You have to contact your coordinator/tutor/teacher in your school/company. In some countries it is also possible to apply directly at the national organization, especially if you are an apprentice. One of these countries is Austria for example.
What are the criteria for being selected?
Often you are recommended by a teacher/tutor and other staff members in school or from the company. Although there are different criteria in every school and company, there are some skills that are necessary:
Social skills and maturity

Appropriate behaviour when communicating with adults and other students

Good grades in your studies and study motivation

Good attendance level

Language capability and motivation to learn languages

Interest in technology and in work experience
Who will decide if I am allowed to go?
Based on staff assessment a preliminary selection of the most suitable candidates is carried out. The preliminary selection is discussed together with the tutors of the class and staff members in school. When you are an apprentice, the decisions are taken by company staff. When a consensus is reached, the final selection of the students for an internship abroad is established
Which documents are necessary?
The coordinator will tell you which documents you have to hand in. Most of the time it is a CV and a letter of motivation in which you state your reasons why you should be the one selected to go abroad. Sometimes you will be also asked to fill in an application form or a questionnaire assessing your skills and knowledge.
1.3

Practical arrangements & information
What do I have to do there?
When you are on an internship you represent your school and yourself. You have to work in a company in a foreign country and therefore you have to adapt to the daily routines of working life. You have to keep working hours and follow different regulations given by your supervisor.
Often you cannot go home before the fixed time. If you for some reason need to go home earlier, you have to talk to your coordinator and the company. Bear in mind that you must have convincing reasons for terminating you internship earlier than planned.
How will I get there? Where will I stay? Who will organize the travel?
If your school organizes the internship, they usually take care of the travel arrangements. Otherwise, contact the organisation you sent the application to. Maybe they help you or you have to make the arrangements yourself. The hosting company or the hosting organisation might also be able to help you to find suitable accommodation in the local area with good possibilities to reach the company by local transports.
Attention! Often you don't have too much money to spend in mobility projects. The standard of accommodation will often be low, at student's level, and the flight will often be low fair tickets.
What will happen when I arrive in the country?
The host organization will often meet you at your arrival and show you the necessities in the local area so that you can manage every day life easily on your own. It's important to exchange phone numbers so you can get hold of the person responsible for you during the internship period. Often you have to get into the daily routines quickly, since the internship at the company often starts at once. Try to get hold of a map of the area. Take a walk in the local area and check out bus stops, restaurants, where to withdraw or exchange money, where to buy food and bus tickets.
Make sure that you have all the necessary documents with you before you leave your home country. The checklist in the tools section will help you.
1.4

Preparation for the workplace
The professional worker in an industrial enterprise
In the tools section you will find some occupational profiles for typical jobs in an industrial/technical enterprise. They might help you to learn more about the tasks and duties certain people have in a company.
draughts man

quality control manager

machine tool operator

mechanical engineer

automation technician
The development of the industrial sector in Sweden, Austria, Catalonia, Flanders and Germany
Austria, Belgium, Germany, Spain and Sweden are all members of the EU but their industries developed differently. Possible reasons for this could be: climate, access to the sea, natural resources, population, historical development...If you want to learn more about the different countries you will find a short description of the industrial sector of the countries mentioned above in the tools section.
Education and technical training in Sweden, Austria, Belgium, Catalonia and Germany
If you want to be a good technician you need practical skills and technical knowledge. All around Europe highly qualified people work in the industrial sector. But how and where they acquire their qualifications is more or less different in each country. In the tools section you can find a description of the educational systems in Austria, Belgium, Germany, Catalonia and Sweden.
Information about the company
Now that you have read all the information about how to adapt to a new culture, how to organize your daily life and how to behave in the right way you should also try to find out more about the company you will be working for.
The first step is to ask the coordinator in your school if he can provide some information. He will know what kind of work you will have to perform and also know details about the hosting organization. If you still want to know more, use the internet. Most companies have their own web pages where you can learn more about the size of the enterprise, the products they produce, how many employees they have, etc. It is also a good idea to write down some questions which you can ask in your introductory interview in the company.
Some questions you can ask your coordinator:
What kind of company is it?

Where do I get more information about the company I will work for?

What tasks/activities do I have to perform there?

Who will be responsible for me in the company?
1.5

Preparation for living in a foreign country
Organizing your daily life in different countries
[ VIDEO? ]
Before you leave your country, your parents and your friends at home, you should try to get some information about the place you want to go.
It might be important for you to find out something about the following topics:
Traffic information

Opening hours of shops

Where to learn about local events
On this webpage there are some details about the daily life in Austria , Belgium , Catalonia , Germany and Sweden . They should be useful for you, even if you go to another European country.
Adapting to a new culture
[ VIDEO? ]
If you listen to other people who have done their internship abroad, they often say they had a good time. They might not want to mention the days where they found everything dull and grey and wanted to go back home.
You must be prepared that living in a new country is not only "GREAT!". It takes time to understand a new culture and it is sometimes frustrating not to be able to express yourself in your own language.
Here you can read more about how to cope with this "new" situation.
Do's and don'ts in a country
Although we are all citizens of the European Union we still all have a different cultural and social background. What is quite a normal behaviour in one country could be offensive for somebody in other parts of our continent. There are also big differences in how you greet and address people.
But in the tools section there are documents about the do's and dont's in Austria, Belgium, Catalonia, Italy, Germany, Netherlands and Sweden. You will not only find things you should avoid but also some useful hints that make your life easier.
[ VIDEO? ]
[ VIDEO? ]
[ VIDEO? ]
Continue to next section
☞